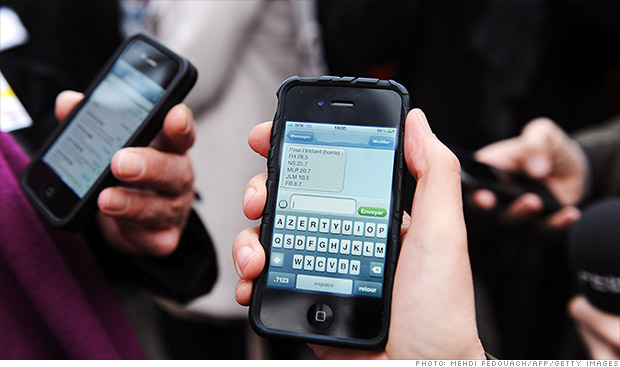 NEW YORK (CNNMoney)
If you don't want your text messages to be wire-tapped, you might consider getting yourself an iPhone.
Apple's seemingly innocuous iMessage app is giving the U.S. Drug Enforcement Agency endless amounts of grief, because law enforcement is not able to trace and track text message conversations sent via Apple's service. An internal document obtained by CNet reveals that the DEA sees iMessage as "a challenge for DEA intercept."
"iMessages between two Apple devices are considered encrypted communication and cannot be intercepted, regardless of the cell phone service provider," the agency's intelligence note.